How Are Damages Calculated in a Truvada Case?
Prescription Drug Injuries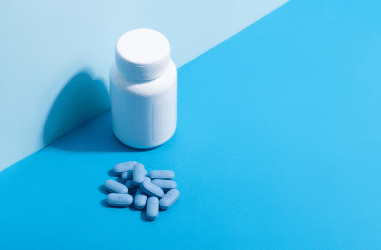 The damages in a lawsuit can be tricky to calculate. They include both actual and punitive damages, but the monetary payout isn't always the same. Mostly, you need the financial figures behind your case to receive an appropriate Truvada lawsuit payout.
A lawyer can calculate damages based on your claims and documents — how much money spent out of pocket due to your injuries and losses. The specific claims in a Truvada lawsuit depend on the facts of your case. That's why it's important to keep track of expenses soon after the injury. A lawyer can take you through how your damages will be calculated so that you can have a glimpse of the expected Truvada lawsuit payout.
What are TDF or Truvada Lawsuits?
The TDF or Truvada lawsuit is a new class-action lawsuit filed by Truvada victims against Gilead Sciences Inc., the manufacturer of Truvada. The lawsuits allege that Gilead was negligent in providing clear, accurate information about the drug's effectiveness and safety as a method of preventing HIV infection when used consistently. 
Additionally, lawsuits allege that Gilead withheld tenofovir alafenamide (TAF), a safer option, to maximize earnings from Truvada. These lawsuits seek compensation for the costs incurred by individuals and/or their families from these failures.
While the bulk of cases is in California, there are a few cases in other states, such as Delaware and Louisiana. Gilead stated that they would actively defend themselves against litigation since the plaintiffs' victory could result in significant financial losses. However, Gilead generates substantial revenue from Truvada and other HIV medications. Approximately 67 percent of the company's revenue comes from them. In 2018, the firm earned $14.6 billion from HIV medications, an increase from 2017's $13 billion profitability.
How Much Money for a Truvada Lawsuit?
The amount for a Truvada lawsuit depends on the specifics of your case and the severity of your injuries. Plaintiffs who are unable to work due to their injuries and have a shorter life expectancy will likely win more money than plaintiffs who have healed and can still make a livelihood.
The lawsuit would pay compensation based on damages caused by Truvada. Damages can be broadly classified into economic and non-economic damages. 
Economic Damages
Economic damages are the direct monetary losses you incurred as a result of your TDF injuries. They may be confirmed and accounted for by analyzing bills, invoices, and receipts, making them easy to quantify. 
Economic damages are confined to medical expenses and lost pay, and could include:
Current and projected medical expenses
Prescription drugs
Dialysis procedures
Lost income and benefits 
Future wage losses
Travel expenses for doctor's visits and treatment
The above list isn't complete but can help you understand the forms of compensation you may be entitled to, giving you a glimpse of how much you could get in your Truvada claim. Some states like Florida impose no caps on the number of economic damages you can pursue.
Again, since courts will determine what constitutes a medical necessity, you must maintain an exact record of all direct financial costs throughout your Truvada lawsuit. 
Non-Economic Damages
In a product liability injury case, determining non-economic damages is the most difficult part of the process. This is because there is no empirical data to support the degree of harm. For example, if the experience has caused you daily anxiety, this would be more challenging to put a dollar amount on than, say, a fee for X-rays.
In a Truvada lawsuit, you may recover the following damages: 
Pain and suffering 
Mental anguish
Loss of enjoyment of life
Anxiety and depression
Wrongful death
Families of those who have died as a result of Truvada and other TDF medications may pursue wrongful death damages.
Truvada Lawsuit Case Value
The Truvada lawsuit payout depends on the extent of your damages, but it's not uncommon for someone to get a multi-million dollar judgment.
If you have been diagnosed with HIV and are taking Truvada as prescribed by your doctor, you may want to consider filing a lawsuit against the manufacturer on the grounds of failure to warn you about the potential side effects of taking this medication. Although no settlement has been made so far, the payouts are likely to be significant. This is because of recent reports in another case where Gilead agreed to pay $97 million to resolve alleged claims for paying kickbacks. 
How Much Can I Win in My Lawsuit Against Truvada?
Unless you have won a case or settlement against Truvada, it's impossible to even estimate how much money you could receive in your lawsuit. This is particularly true with the majority of product liability lawsuits being filed across the country. However, a product liability lawyer can help you learn more about your legal options and possible damages you could pursue.
How much money you can obtain from a Truvada lawsuit depends heavily on the following factors:
The severity of injuries caused by Truvada
The monetary cost of your economic and non-economic losses
Whether you are eligible for punitive damages
How likely it is that you will suffer more damages in the future.
Compensation Available in TDF Lawsuits
TDF-related diseases are among the most serious diseases resulting from environmental exposure. Although there is no settlement yet, the ultimate goal of these lawsuits may win a significant settlement.
These lawsuits are hard to handle, but doing enough research and preparing a strong case could help. A lawyer can help you file a lawsuit and develop a plan to move forward.
Compensation available in TDF lawsuits involves the following:
Medical Expenses
The most common form of compensation available in TDF lawsuits is medical expenses. This includes prescription drugs and medical bills related to the accident. The court will consider all of your evidence when determining whether you're entitled to compensation for current and future medical care expenses. 
Professional Ramifications
If you were unable to go to work or do your regular duties due to injuries caused by Truvada, you might recover these losses in your lawsuit as well. Professional ramifications could include, but are not limited to:
Lost wages
Compensation for time spent recovering
Compensation for paid time off (PTO) during rehabilitation therapy
Inability to get higher-paying work due to your health 
Reduced earning potential
Lost promotion or new employment opportunities due to an inability to perform responsibilities because of your health conditions
To quantify professional ramification claims, your Truvada Lawsuit attorney could consult your employment details such as PTO arrangements, W2 forms, and vocational data relevant to your line of work. Your lawyer may even contact your doctor to determine whether or not you need future rehabilitation.
Pain and Suffering
The other type of damages a plaintiff may receive is pain and suffering. The court will determine if the injury is permanent, severe, and of a nature that would normally inflict physical pain or mental anguish. The courts use these damages to get a clear picture of how the injuries have affected the plaintiff's life. If awarded, the amount will be based on the level of distress that the injury has caused.
The following are examples that cause pain and suffering damage:
Living with a permanent disability, such as liver or kidney failure
Physical pain and discomfort, such as kidney pains or chronic back or joint pain
Emotional distress such as inability to sleep, depression, legal action distress, or paranoia
Lack of enjoyment of life because you can't do things you love, such as playing sports or living independently
Loss of Consortium or Companionship
Compensation for loss of consortium or companionship is also available in TDF cases. This refers to the loss of the ability to enjoy an intimate relationship with another person. 
Compensation for the loss of a companion may include funeral costs, lost inheritance, and the absence of parental guidance. The amount awarded depends on how far a person's relationship with their partner has progressed, as well as how the separation has affected the person since the wrongful death occurred. 
Loss of consortium injuries may include: 
Divorcing a spouse because of their illness 
Your partner's new lack of financial and emotional support
Loss of sexual pleasure or inability to make love as a result of a spouse's medical condition
Inability to bear children as a result of a spouse's medical condition  
How Do You Calculate Damages in Truvada Lawsuits?
To calculate the damages in your Truvada lawsuit, your lawyer may ask for financial records, expert witness testimony, and even general recordkeeping to determine the extent of your damages.
Calculating Economic Damages
For economic damages to be awarded, there must be proof that you suffered an economic loss. This can be demonstrated by the following: 
Proof of your earnings for lost wages, including 1099 papers, W2s, pay stubs, banking information, and past tax returns
Invoices and proof of working contracts and services you offer
Copies of your insurance policy detailing the medical expenses that are covered and the ones that are not
Receipts for prescription drugs, medical equipment, and other recovery-related expenses
Doctor's recommendations for future medical care such as rehabilitation and follow-up visits
Documentation showing the cost of your medical care, such as hospital bills and pharmacy receipts
Calculating Non-Economic Damages
The Multiplier Method
The multiplier method is the most common way to calculate non-economic damages in personal injury cases. This method treats non-economic losses as a percentage of total economic losses. For example, if you suffered economic losses amounting to $500,000, the non-economic value would be calculated by multiplying them by a specific factor, usually between 1.5 and 5. That could be $500,000 x 2 = $1,000,000. In this case, the non-economic damages would be $1,000,000. 
Daily Rate Method
This method determines your "daily rate" for living with injuries and disabilities. Under this method, you would need to multiply the daily rate by the total number of days you spent recuperating from the injury in addition to your typical lifespan to calculate the total amount of compensation you are entitled to.
The mental anguish and physical agony that a person experiences as a result of a personal injury can be influenced by different circumstances. It should not come as a surprise that no universal formula can be used to calculate such losses. 
Most importantly, you will need evidence to prove your non-economic losses. To prove your non-economic damages, you could use:
Expert witness testimony, such as that of a vocational rehabilitation analyst
Psychiatric evaluations to prove a mental health condition such as post-traumatic stress disorder or chronic anxiety
Video and photos showcasing how the injuries have affected your health
Records that prove your mental anguish is associated with the injuries
Hiring an Attorney to Calculate Your Truvada Settlement
If you have been prescribed Truvada for HIV or other sexually transmitted infections and suffered injuries as a result, you may be entitled to compensation. Your case could be complicated because the manufacturers may insist that their products are safe – and therefore refuse to pay out for injuries. 
In this situation especially, an attorney can help. Lawyers within our networks have helped individuals receive damages worth tens or even hundreds of thousands of dollars in damages. They can help you navigate the claims process and determine exactly how much money you deserve based on all your losses. If there are issues with the claims process, they can help you fight for what's rightfully yours and work hard to pursue your Truvada lawsuit payout.
Fill out our online contact form today to schedule your confidential case review.