What Is the Lawsuit Against Truvada?
News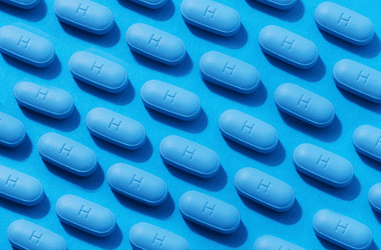 If you or someone you love is at risk of HIV, you may have taken Truvada. Manufactured by Gilead Sciences, this drug was billed as an easy way to live your life without the risk of HIV. By taking just one pill each day, users were led to believe they were protected from HIV. 
However, many Truvada users are now claiming the drug has severe side effects that cause kidney and bone damage. If you feel you may be at risk or believe you are experiencing side effects from Truvada, this article will answer your questions about the current litigation again Gilead Sciences.
Lawsuits Filed Against Gilead Sciences
In May 2018, two lawsuits were filed against Gilead Sciences. These suits allege the company promoted Truvada while knowing the drug caused harmful side effects. The suits also allege the company worked to suppress a less toxic drug.
One of the lawsuits was a personal injury claim, while the other was a class-action lawsuit. Both suits were filed on behalf of California residents in the Superior Court of the State of California for the County of Los Angeles.
Truvada Active Ingredient Side Effects 
Both lawsuits claim that tenofovir disoproxil fumarate (TDF), an active ingredient in Truvada, is the cause of kidney and bone damage. TDF can be very toxic when taken consistently for an extended period of time.
Truvada, like other Gilead-manufactured drugs, gives users protection from HIV via its low bioavailability. The drug is not absorbed very well by the body. Therefore, to produce the desired antiviral results, users must take the drug in high doses. 
Basis of the Truvada Lawsuits
The lawsuits against Gilead Sciences claim the company:
Did not warn users about the major side effects of Truvada
Willfully and aggressively marketed Truvada despite its severe flaws
Delayed production of an alternate drug that would be easier on the body's internal systems and cause fewer side effects to ensure the most profits for Truvada
Is Truvada Less Safe Than Descovy?
There are several HIV medications currently on the market. Descovy (emtricitabine/tenofovir alafenamide) and Truvada (emtricitabine/tenofovir disoproxil fumarate) are two of the most common antiretroviral medications prescribed by doctors.
Truvada was the only HIV prevention drug approved by the U.S. Food and Drug Administration (FDA) for many years. Descovy, which is also produced by Gilead Sciences, was approved by the FDA in October 2019. Both drugs are almost identical.
How Truvada and Descovy Prevent HIV
Truvada and Descovy were designed to block the reverse transcriptase enzyme. This enzyme converts RNA to DNA with nucleotides. Therefore, blocking the enzyme helps prevent HIV from creating its DNA from those nucleotides. The result? Truvada and Descovy prevent new viruses from forming. 
Which is Safer: Truvada or Descovy? 
Truvada's alleged harmful effects on users' kidneys and bone density have been well-publicized. Descovy's side effects appear to cause users to gain weight and lower their healthy cholesterol.
Truvada has been around a lot longer, since it was developed back in 2004. Many people assume that Descovy is the safer of the two drugs. However, Descovy is not as established as Truvada. 
There is not enough data yet to determine how safe Descovy is compared to Truvada. At this time, Descovy appears to have fewer adverse side effects, but more research still needs to be done. 
What Are the Health Risks Associated With Truvada?
As of September 30, 2019, there have been 718 deaths stemming from 8,982 reports of serious side effects from Truvada. 
When used as pre-exposure prophylaxis (PrEP) – in other words, a medicine that people at risk for HIV take to prevent the virus – Truvada's most reported side effects include:
Rash
Nausea
Loss of appetite
Headaches
Vomiting
Some Truvada users also report higher levels of creatinine and transaminases. When these enzymes are present in high levels, the user's organs can be damaged.
Lactic Acidosis
Lactic acidosis is when a person's blood builds up acid. This condition is dangerous, as human blood is normally slightly alkaline. One of your liver's jobs is to clear excess acid out of your blood. When this does not happen, you can develop lactic acidosis. If left untreated, lactic acidosis can be fatal. 
Tenofovir disoproxil fumarate (TDF), a key ingredient in Truvada, has been linked to lactic acidosis, kidney damage, liver damage, and other side effects in some users. Some cases have resulted in death.  
What Are the Symptoms of Lactic Acidosis?
People who develop lactic acidosis can begin experiencing symptoms very quickly. You may experience diarrhea, muscle cramps, or pain or have less of an appetite. You may also feel confused or weak or have a hard time breathing.  
Truvada Allegedly Causes Kidney Damage and Renal Failure
Truvada has been linked to several kinds of kidney damage. Some of the health issues Truvada may cause include:
Acute Renal Failure (ARF)
A patient's bloodstream becomes toxic when their body experiences a waste build-up. Most patients will need dialysis to treat their acute renal failure. Some patients experience symptoms, although not all do. Possible symptoms of ARF include:
Lower urine
Swelling in ankles
Nausea
Dizziness
Fatigue
Chronic Kidney Disease (CKD)
When a person's kidney function diminishes over a long period of time, they may experience:
Pulmonary edema
Weakened immune system
Abnormal heart rate
End-stage renal failure
To survive CKD, patients either need ongoing dialysis or a kidney transplant. 
Renal tubular acidosis (RTA)
RTA, which comes from a buildup of acidity throughout the body, is fatal if left untreated. Symptoms of RTA include:
Muscle weakening
Vomiting
Pain when urinating
Fatigue
If a person does not get this condition diagnosed, they may also develop chronic kidney disease, acute renal failure, kidney stones, or bone disease.
Fanconi Syndrome
Fanconi syndrome stems from taking drugs that contain TDF. Fanconi syndrome is a rare condition that results in the body being unable to absorb the nutrients necessary for survival. Without the electrolytes and bicarbonates our bodies require, a person suffering from Fanconi syndrome will experience bone fractures and weak muscles. 
Truvada May Cause Decreased Bone Density and Osteoporosis
People who have osteoporosis – which is more common in women than men – lose their bone density, causing their bones to become brittle. People with osteoporosis are much more likely to fracture their bones quickly and easily. 
Most of the estimated 9.9 million people with osteoporosis do not know they have the condition until a broken bone occurs. Osteoporosis is not usually fatal unless the person is elderly. 
What Is the Current State of the Truvada Litigation?
Since the first lawsuits were filed in 2018, they have been making their way through the court system. In lawsuits like these, there is a significant amount of research that needs to be done. Legal teams for both the plaintiffs and the defense must find facts and witnesses that support their side of the case.
Gilead Sciences is said to be currently facing plaintiffs from thousands of users of the company's medications. Truvada is not the only Gilead-manufactured HIV medication involved in lawsuits. Other medications the company is being sued for include:
Atripla
Comlera
Genvoya
Stribild
Viread
What Are the Claims of the Truvada Lawsuits?
The lawsuits against Gilead Sciences allege that Truvada was "unreasonably and unnecessarily toxic." The lawsuits also claim the manufacturer knew about the risks associated with the drug, including its severe side effects, before the medication even hit the market.
Nevertheless, the lawsuits claim the company did not inform users of the drug or the doctors who were prescribing the Truvada about these dangers. The lawsuits further allege the company produced an alternative drug that was safer and had fewer side effects, but kept that drug off the market to keep Truvada profits high.
Currently, these lawsuits are still pending. While legal experts may offer analysis about what may occur, there is no way of knowing 100% what the outcome of these cases will be. 
What Do These Lawsuits Mean for Truvada Users?
Current Truvada users should not stop taking the drug without first consulting their doctor. Ask your physician about any concerns you have regarding possible kidney failure or loss of bone density. 
Your doctor can offer guidance about how to proceed with your treatment and create a plan to help monitor your progression. They may also offer alternative treatment options, depending on your condition and situation.
If you have suffered bone density loss or kidney issues and suspect it may be due to Truvada side effects, a personal injury attorney can explain your legal options. 
Have There Been Any Truvada Lawsuit Settlements?
As of this writing, the lawsuits filed in 2018 have not yet gone to trial, and there are currently no other claims that have been settled. Because there have been no results so far with the Truvada lawsuits, it is impossible to predict what will happen.
How Will Truvada Decide to Offer Settlements?
Personal injury cases like the Truvada lawsuits may not resolve themselves for years. Other similar cases may result in settlements for plaintiffs. Often, the company being taken to court will go to trial with several cases.
In these trials, the company may use the results to gauge whether or not to continue taking future lawsuits to trial in hopes of a favorable verdict. In other situations, if some of these "bellwether trials" result in significant verdicts against the company, they may decide to offer out-of-court settlements to the other plaintiffs. 
What Forms of Compensation Are Available?
While no form of compensation is ever guaranteed in cases like these, you may decide to file a lawsuit and seek multiple forms of compensation. Personal injury claims often focus on four kinds of settlements or payouts.
Economic Damages
These damages compensate the victim for financial hardship due to a faulty product – in this case, the product in question would be the drug. Economic damages may include medical expenses (such as hospitalizations, medications, dialysis, and doctor appointments), lost wages, and loss of future earnings. 
Non-Economic Damages
Non-economic damages are not tied to specific financial amounts. These damages may include pain and suffering, mental hardship or anguish, depression, anxiety, loss of enjoyment, and wrongful death. In the event that a loved one who took the drug dies from kidney disease or loss of bone density, the surviving immediate family may be eligible for financial compensation. 
One of the challenges of non-economic damages is establishing financial benchmarks for suffering and emotional duress – this is one of many reasons to consult with a Truvada lawsuit lawyer. Money will not make up for the pain, suffering, or fatality of the victim, but it can help surviving family members move forward.
Punitive Damages
These damages are intended to punish the company that released the drug for its wrongdoing. Punitive damages are given to help ensure the company does not commit the same crime with a different product in the future.  
Contact a Truvada Lawsuit Lawyer Today
Our network of Truvada Lawsuit attorneys fights for consumers who have suffered due to the negligence of product manufacturers, including drug makers. People who want to pursue claims against these companies have the right to find out if they are eligible for financial compensation. 
When companies release products without first eliminating the risks, they are putting the public in danger. The consumers who purchase these products may suffer injury or even death. Patients or their surviving families may be faced with insurmountable medical bills, financial hardship, and emotional suffering. They may also find themselves unable to go back to work, leading to more stress and financial difficulty.
Federal regulations are intended to prevent these situations from happening, but sometimes products are released without the companies knowing of the problems. Other times, companies release drugs they know are harmful – all in the name of making profits. We do not believe these companies should escape punishment.
Get a Free Case Evaluation
If you suspect that you or a loved one were injured because of a faulty product, including Truvada, contact us today for a free evaluation. We can explain your next steps and help you move forward with your case.