How Much Can You Get From Truvada Lawsuit
Prescription Drug Injuries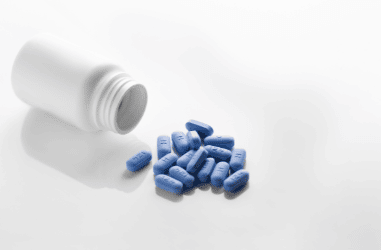 The amount you can get in a Truvada lawsuit depends on various factors, including the severity of your case and the likelihood that you'll win. However, some general rules can help give you an idea of how much you might be able to recover if your case is successful.
First, it's important to remember that just because you were prescribed Truvada for PrEP doesn't mean you're entitled to compensation from the manufacturer. This is because the drug has been approved for use by healthcare providers. If you've taken Truvada as prescribed and it hasn't worked as expected or caused side effects, then you may be able to sue the manufacturer under negligence or breach of warranty laws. These laws are designed to protect consumers from negligent products and services—specifically those that have caused harm to consumers' health or safety.
If you've been harmed by Truvada—whether through kidney problems or bone Injuries —you may have grounds for a lawsuit against the pharmaceutical behemoth Gilead Sciences, which manufactures the product. While there's no guarantee that these types of lawsuits will work out in your favor, lawyers can work toward a possible settlement. 
What is Truvada?
Truvada is a medication that can be used as pre-exposure prophylaxis (PrEP) in people at high risk of HIV infection. It is a daily pill that prevents HIV from spreading through sexual intercourse.
The pill contains two medicines: tenofovir and emtricitabine. Tenofovir prevents the virus from multiplying in your body, and emtricitabine stops it from being able to attach to cells.
Truvada is approved for use in the United States as pre-exposure prophylaxis (PrEP) for HIV prevention. It can also be used to treat people who are already infected with HIV by lowering the amount of the virus in their blood.
Truvada works by preventing HIV from multiplying in your body after you're exposed to it. That means no new infection! Your immune system will also be able to fight off future infections better than it would if you were not taking Truvada.
How do Truvada Lawsuits Work?
Truvada Lawsuits are filed by individuals who take the TDF medication known as Truvada for the prevention of HIV/AIDS. They allege that Gilead Sciences, Inc, the manufacturer of Truvada, knew about the side effects of this drug but failed to warn potential users.
The way you sue for a Truvada lawsuit is to file an official complaint with the court. In your complaint, you detail what happened in the case and why you believe it should be resolved due to the injury. You can also request that an attorney help represent you in court.
Some of the complaints the plaintiffs bring against the manufacturer include: 
Actively misrepresenting the effectiveness and dangers of TDF by claiming that the medicine has no side effects and is completely safe to take
A known flaw in TDF's medication composition was not corrected by the manufacturer
Toxic adverse effects of the TDF medication Truvada were not adequately communicated to doctors and patients
Knowing that tenofovir alafenamide (TAF) was already a safer alternative
After filing your complaint, the court will schedule a hearing date where both parties are present and bring their case before a judge or jury. If there is enough evidence to prove that Truvada caused your injury, the judge may award damages for medical bills and other expenses related to your condition.
As part of our examination of your claim, a lawyer could help you prove the following: 
There is a flaw in the Truvada drug's development
There was prior knowledge that Truvada posed an inherent risk
Gilead Sciences was aware of the potential dangers but neglected to alert customers to them
You got kidney or bone problems as a result of negligence
The extent of your damage warrants compensation
What are the Health Risks Associated with Truvada?
People who take Truvada have a higher chance of kidney failure and other serious kidney problems. People with HIV often have kidney problems, but this drug has been found to increase the risk of chronic kidney disease and sudden kidney failure. In 2012, researchers at the San Francisco VA Medical Center and the University of California, San Francisco, found that the drug tenofovir, an ingredient in Truvada, greatly increases the risk of kidney damage.
You may be eligible to submit a claim if you were diagnosed by a doctor with any of the following conditions (or others) after using Truvada or another medicine containing TDF.
Kidney Failure
One of the most serious side effects of Truvada is kidney failure. Kidneys are responsible for removing waste products from the body and ensuring that the blood is clean and healthy. When you take Truvada, your kidneys work overtime to process the drug and ensure it gets out of your body safely. This can lead to kidney failure.
Osteoporosis
Truvada decreases the amount of bone-building cells in the body. This can lead to osteoporosis and decreased bone density over time. While this isn't usually a serious problem until after you stop taking Truvada, it can be a real concern for older people who use it for HIV prevention.
Liver Failure
Your liver makes many important enzymes that help remove harmful substances from your blood. When you take Truvada every day, it stops some of these enzymes from working properly. If your liver can't keep up with all this extra work, it can lead to liver problems and even liver failure.
Lactic Acidosis
Some people develop lactic acidosis when their bodies do not get enough oxygen during exercise or intense physical activity such as weightlifting or running at high altitudes.
What is the Truvada Lawsuit Payout Expected to Be?
There have been no Truvada lawsuits settled to date. However, as the cases progress through the court system, this could change. The amount of money that a plaintiff can receive lies within the results of a settlement and can be determined by several factors, including:
How many plaintiffs are involved in the suit?
How many claims were made per plaintiff?
What was the total damage claimed?
What was the value of each claim?
There are two different types of damages available for Truvada injury victims:
Economic Damages
After using Truvada, you may be entitled to financial damages for the costs incurred in treating your injuries, including medical bills. Economic damages can include:
Lost wages or earning potential due to Truvada treatment
All current and future medical expenses
Doctor visits and appointments
Rehabilitation and therapy costs
Occupational and vocational rehabilitation expenses
Non-Economic Damages
Not all damages are so easy to put a price on. They may include non-monetary losses such as pain and suffering.
Non-economic damages are usually a lot more difficult to calculate than economic damage. In the case of non-economic damages, you must prove that you've suffered some kind of harm and that the defendant's negligence caused this harm.
Some examples of non-economic damages include:
Pain and suffering
Emotional distress
Loss of consortium
Depression and anxiety
Punitive Damages
Punitive damages are intended to punish the defendant and in most cases are only awarded if the defendant's conduct was willful and wanton or reckless indifference to the plaintiff's rights. Punitive damages can also be awarded when the defendant has acted in a grossly negligent manner or when the case involves fraud or malice.
To recover punitive damages, you must prove that:
There was intentional wrongdoing
The defendant acted with malice or oppression
The defendant's conduct was extreme and outrageous
When you file a lawsuit alleging that someone else's negligence caused your injury, punitive damages are not automatically awarded. It's up to the court to decide whether to award punitive damages in an appropriate case.
Some states limit punitive damages in relation to the economic damages suffered. For example, in Florida, it's capped at three times the economic damages or $500,000, whichever is higher.
What is the Average Truvada Lawsuit Settlement?
The average Truvada Lawsuit settlement is currently unknown. This is because the cases have not yet been settled, and no financial award has been awarded so far. Additionally, each case is different. The cost of a Truvada lawsuit settlement can vary widely depending on the circumstances of your case and the severity of your damages.
Moreover, Truvada lawsuit settlement cases continue to develop across the United States, making it difficult to predict the average settlement amounts. However, you may still learn about the types of compensation available to Truvada injury victims and the limits imposed by your state's law.
Your lawyers can determine whether you have a case. If they think you have sufficient grounds, they can advise you on the best possible course of action. 
Who Can File a Truvada Lawsuit?
Anyone who has suffered an injury as a result of using Truvada can file a lawsuit against Gilead Sciences, Inc. A person who has been injured by Truvada could claim compensation for their injuries.
In addition, the family members of those who have died from taking Truvada could also file a lawsuit against the company. The families would want to be compensated for the losses they suffered due to the death of their loved ones.
The family members who can file a lawsuit as a result of the wrongful death of their loved one will be determined by your state's laws. A product liability lawyer will help you interpret the law appropriately and apply the law to safeguard your rights. 
How Much Money for a Truvada Lawsuit?
Although it hasn't yet been defined what the typical Truvada lawsuit will entail, it's crucial to keep in mind that each instance is distinct and will determine the result on its own.
A high payout in a personal injury or product liability litigation should not be an expectation of what an injured party might get and does not predict what they can receive in the future.
That said, Truvada lawsuit payouts could be large if the TDF victims' allegations are upheld. This is partly due to the TDF drug's profitability and the punitive damages leveled against the firm. In another case, for example, Gilead Sciences, Inc. agreed to pay a $97 million settlement after a patient was hurt by Letairis, another drug made by the company.
Also, if these piling allegations are confirmed, Gilead may be more inclined to settle TDF lawsuits out of court to avoid being subjected to punitive damages. They are likely to make payments that go above and beyond compensatory damages to reflect this willingness. This could encourage the company to make settlements before too much evidence against them is disclosed. 
Consult With Lawyers for Your Truvada Lawsuit 
The answer to how much you can receive from the Truvada lawsuit revolves around many legal aspects. You want to know what the law says about filing the lawsuit, as well as any limitations on the amount of money you could recover from the company. 
Fortunately, a lawyer can help you understand your legal rights and options. Our Truvada lawsuit attorneys understand how drug litigation works and know how to handle these types of cases. A product liability lawyer from our network could take the time to explain the process to you, answer your questions, help you craft a plan of action, and make sure you're aware of your legal rights before filing a lawsuit.
Fill out our online contact form and schedule your case evaluation today!