Insulin Pump Lawsuit
Medical Devices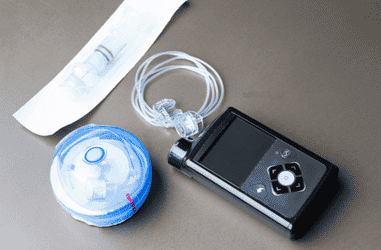 The MiniMed insulin pump lawsuit is seeking damages for plaintiffs with serious health consequences that resulted from the product's defects. These portable devices allow people with Type 1 diabetes to receive automatic glucose level monitoring and insulin dosing throughout the day. However, the device's retainer ring could break or loosen, leading to a poor fit of the insulin reservoir inside the device—which could cause inadequate insulin dosing. 
Even though the company received thousands of complaints about the product, Medtronic delayed the recall of its MiniMed insulin pumps for over three years. Learn more about the lawsuit and who is eligible to seek compensation. 
Medtronic Delayed a Recall of Defective Insulin Pumps
The 600 Series MiniMed model was recalled in 2019, per the U.S. Food & Drug Administration (FDA). Between June 2016 and November 2019, however, more than 57,000 complaints about the device's safety were filed with the FDA. The FDA notes that the company didn't properly respond or assess risks to consumers based on these complaints.  
The FDA issued a warning letter to Medtronic in late 2021 after its investigations revealed several quality control concerns with the company's diabetes business. (MedTech Dive)
Medtronic failed to:
Issue a recall when the manufacturer was aware of serious safety issues
Identify patient risks appropriately
Consider and respond to customer complaints
Notify the FDA within the necessary time frame when it detected product safety risks
What's the Reason for the MiniMed Insulin Pump Lawsuits?
Due to failures with certain models of the MiniMed product's design, people are now filing lawsuits against Medtronic. The recalled devices include:
Model 670G, released between May 2015 and December 2020
Model 630G, released between September 2016 and February 2020
Both of these models had issues with the retainer ring. When the ring failed to properly lock the insulin reservoir in place, it could lead to over- or under-dosing of insulin. 
People who were injured by these products faced symptoms and health complications such as:
Diabetic coma
Diabetic ketoacidosis
Seizures
Loss of consciousness
Dizziness and disorientation 
Death
Among the current insulin pump lawsuits filed against Medtronic, one plaintiff alleges these product defects led to his wife's wrongful death. Other injury lawsuits claim that excessive doses of insulin led them to face seizures, diabetic coma, and other serious complications. 
Eligibility to File an Insulin Pump Lawsuit
You could be entitled to seek compensation for your losses through an insulin pump lawsuit if:
You used one of the recalled 600 series MiniMed insulin pumps Medtronic made (Model 630G or Model 670G)
You suffered injuries and damages as a direct result of using the defective device
Injury victims can seek compensation for several costs and losses related to their injuries, including medical bills, lost income, pain and suffering, and more. Plaintiffs can also bring wrongful death lawsuits after losing a family member to injuries related to these devices. 
An Insulin Pump Lawsuit Lawyer's Team Can Review Your Case
If you or someone you loved was harmed by a recalled Medtronic insulin pump, an insulin pump lawsuit lawyer can help you. You can get a free case review from a lawyer's office to learn more. Fill out our online contact form to connect with a lawyer in our network.