What Types of Over-the-Counter Drugs Come Under Mass Tort Cases
Prescription Drug Injuries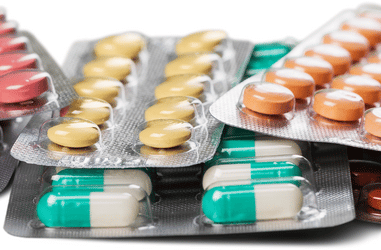 Zantac, Prilosec, and acetaminophen are just three over-the-counter drugs that have resulted in mass tort cases. Although the specifics of these cases vary from one to the next, they all rest on one thing: plaintiffs suffered illnesses from taking these drugs.
Over-the-counter drugs aren't necessarily safer than prescription drugs. They can still cause serious harm. If you developed an adverse health condition after taking an over-the-counter drug, you could join a mass tort against the drug manufacturer. Depending on what your attorney recommends, you could also file your own lawsuit against the liable party.
Types of Over-the-Counter Drugs That Come Under Mass Tort Cases

Some drugs that have come under mass tort cases include:
Zantac
At one point, Zantac was one of the best-selling drugs in history. However, despite its widespread popularity, it contains a harmful chemical that increases the likelihood of certain conditions, including cancer.
The lawsuits against Zantac allege:
Zantac had a defective design because of its active ingredient, ranitidine, which has cancer-causing potential if stored incorrectly or for a long time.
The drug label on Zantac failed to warn the public about the possibility of developing cancer after using the drug regularly.
The cancers linked to Zantac can affect the bladder, stomach, esophagus, liver, and pancreas. Each of these cancers could require someone to undergo extensive treatments. Bladder cancer has the strongest connection to regular Zantac use.
Other conditions people have suffered from taking Zantac include primary pulmonary hypertension, a rare lung disorder that causes high blood pressure in the lungs. Also, people with Crohn's disease have linked their Zantac use to this condition. Crohn's disease is an inflammatory bowel disease that causes inflammation in the digestive tract.
Prilosec
Prilosec is a proton pump inhibitor (PPI) intended to treat gastrointestinal issues. Yet, the cases against the drug's manufacturers claim that it causes adverse health conditions––particularly conditions affecting the kidneys, including:
Acute kidney injury: An acute kidney injury is when the kidney suddenly stops working properly. If not treated appropriately or if the condition worsens, it could result in complete kidney failure.
Kidney failure: This is a gradual loss of kidney function. Kidney failure can cause dangerous fluid levels and waste to build up in the body. Many people do not realize they have kidney disease until the condition is more advanced. People who suffer from kidney failure must go through dialysis or receive a kidney transplant.
Acute interstitial nephritis: A renal lesion typically causes kidney function to decline. Researchers characterize it as an issue that affects the kidney interstitium, an important part of the organ. Symptoms include blood in the urine, decreased urine output, and high blood pressure.
People who regularly took Prilosec and later had kidney issues could qualify to join the mass tort case against its manufacturer, AstraZeneca.
Acetaminophen
Reuters noted that there's a mass tort involving the makers of acetaminophen, a medication that aims to relieve pain and reduce fevers. Plaintiffs allege that, if ingested during pregnancy, acetaminophen can cause the baby to develop autism or attention-deficit/hyperactivity disorder (ADHD).
Many lawsuits target the manufacturers of these dangerous drugs, but not this one. Here, plaintiffs want the retailers that sold the drug to pay compensatory damages, naming Target, CVS, Walgreens, and Rite Aid as some defendants.
Qualifying for Over-the-Counter Drug Lawsuits
If you suffered injuries from a dangerous or defective drug, you could join a mass tort lawsuit and seek damages. Here, you must establish:
You regularly took the drug in question.
You developed an adverse condition after taking the drug.
You have damages from the adverse condition.
Attorneys can help build a case proving their clients meet these criteria so they can file lawsuits against the drug manufacturers that caused them harm.
How a Dangerous Drug Mass Tort Attorney Can Help

Many people who join mass torts choose to partner with prescription drug injury lawyers. That's because these situations can quickly get complicated. After all, the defendant in your case will do everything possible to deny liability. To do this, they'll likely have teams of lawyers on their side. So, why shouldn't you?
Here's what you should know about partnering with a lawyer who handles dangerous drug mass tort cases:
An attorney can investigate the drug in question. They can research its harmful effects and link your condition to its use.
An attorney can identify other plaintiffs who have sustained injuries because of the same drug. If they find other plaintiffs, they could determine if the cases qualify for mass tort litigation.
A professional can consult with field experts and other professionals who can testify to the severity of your condition.
Your lawyer can identify the damages you incurred. After identifying your compensable damages, they can negotiate with the other party to recover compensation. They can fight for their client to recover damages in court if they don't reach a settlement.
Attorneys can handle all legal matters, so their clients only have to worry about recovering from their injuries. You don't have to go through this process alone. You have options when it comes to recovering compensation from the liable party.
A Lawyer Could Help You Seek Financial Recovery
Your lawyer's primary goal is to recover compensation for your injury-related losses. A settlement or court award could offer financial recovery for:
Medical bills
Lost income
Diminished earning capacity
Pain and suffering
Emotional distress
Funeral costs, if you lost a loved one
You deserve to hold the liable party accountable for allowing you to suffer harm. An attorney can advocate for the compensation you need to move forward.
Contact an Attorney if You Suffered From a Dangerous Over-the-Counter Drug
If you regularly used Zantac, Prilosec, acetaminophen, or another drug that caused an adverse health condition, you can seek damages. If you're interested in filing a lawsuit or joining a mass tort, consult with a mass torts attorney in our network. By dialing 1.844.44TORTS(1.844.448.6787), you can start a free case review and learn about your next steps.