Supreme Court Rejects Bayer's Appeal in RoundUp Lawsuit
Product Liability Injuries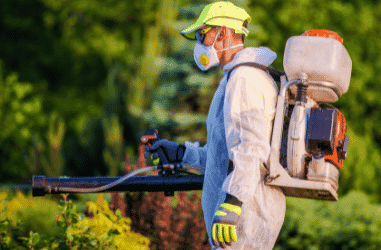 The Supreme Court ruled against Bayer in a recent Roundup case, stating that a lower court's $25 million award for one victim should stand. Bayer, which bought Monsanto and inherited Roundup liability in 2018, appealed the lower court's decision in favor of California plaintiff Edwin Hardeman, who claimed that Roundup caused his cancer. (Reuters)
Across the country, thousands of plaintiffs have alleged that the glyphosate found in the weedkiller Roundup was responsible for their cancer, including Non-Hodgkin's lymphoma and leukemia. Agricultural workers, groundskeepers, and others who face occupational exposure are often most vulnerable to the toxin. If you believe you or a loved one had cancer as a result of Roundup exposure, you could take legal action against the liable party. Fill out our contact form today to learn more about how a lawyer can help.
The Case Against Roundup
Edwin Hardeman's case against Monsanto (and later, Bayer) was the first to show a link between the active ingredient in Roundup and cancer. (The Guardian) In a mass tort filed in Northern California in 2016, Hardeman argued that Monsanto was negligent in packaging and marketing Roundup, stating that Monsanto knew of its dangers to public health but failed to warn consumers of the risks.  
Through the discovery process of recent Roundup cases, including Hardeman's, plaintiffs' attorneys revealed how Monsanto actively spread misinformation about glyphosate's safety. For instance, the company internally authored scientific papers about the product and published these papers under the names of external researchers. 
Bayer has lost three trials and won four others related to Roundup litigation. The company has paid billions in settlements involving thousands of victims. However, many cases are not yet resolved.
Is Roundup Dangerous?
Roundup was introduced in 1974 and has since become ubiquitous in the herbicide market. The product gave farmers and other groundskeepers a powerful weedkiller and became commonly used by both commercial operations and homeowners around the world. 
However, the active ingredient in the weedkiller Roundup is glyphosate, which has been named a probable human carcinogen by the World Health Organization's International Agency for Research on Cancer (IARC). Meanwhile, the U.S. Environmental Protection Agency (EPA) maintains that glyphosate is not a known carcinogen.
The IARC notes that the reason for this discrepancy lies with the research used by these two agencies. While the EPA's findings rely primarily on data from the herbicide industry, the IARC reviewed thousands of publicly available scientific studies—which showed that glyphosate caused significantly high rates of unusual tumors in animals. Since the IARC's official designation linked Roundup and cancer in 2015, increasing numbers of plaintiffs have come forward with lawsuits. 
Get Legal Help Today if You Were Harmed by Roundup
If you or a loved one faced a cancer diagnosis because of exposure to Roundup, you could seek compensation. You may be eligible to receive a settlement or award to pay for your medical bills, lost income, pain and suffering, and other damages. A roundup lawsuit attorney can help make your case and demonstrate a link between your cancer and Roundup.
Contact our team today to learn more about your options and get a case review.