What Qualifies You for the Zantac Lawsuit?
News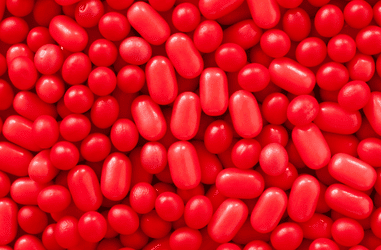 You may qualify for the Zantac lawsuit if:
You took Zantac after purchasing it over the counter or getting a prescription.
You or a loved one developed cancer as a result of using the drug.
The Zantac lawsuit is a product liability case. Here, claimants don't have to prove that the drug's maker was negligent to seek damages. Instead, they must have evidence to show that because they took Zantac, they developed cancer and deserve damages.
What to Know About Zantac Lawsuits

Zantac came out in 1983 and quickly became one of the world's best-selling drugs. For nearly 40 years, people took it for heartburn and other related ailments. However, studies showed that Zantac contained a harmful chemical called N-Nitrosodimethylamine (NDMA), which is a likely carcinogen.
The makers of Zantac voluntarily recalled the product in April 2020. Still, many people are filing lawsuits seeking compensation from the makers of Zantac. They allege that because the maker didn't warn consumers of the potential hazard, they developed cancer and deserve damages.
What Types of Cancer Does Zantac Cause?
Scientists have determined that Zantac causes several types of cancer, including:
Bladder cancer: This is the most common cancer associated with Zantac use. It's typically treatable when caught in its early stages. Still, this doesn't reduce its effect on people's lives.
Stomach cancer: Stomach cancer is a serious condition, even when caught in its early stages. This condition can prove fatal, depending on the body's response to treatment.
Liver cancer: There are several types of cancer that can form in the liver. The main type is called hepatocellular carcinoma. It's specifically common in people with certain pre-existing health conditions, such as hepatitis B and C.
Unfortunately, using Zantac causes more than just cancer development. There are other ailments associated with this drug. Other symptoms people who have exposure to NDMA have experienced the following symptoms:
Headaches
Nausea
Jaundice
Vomiting
Abdominal cramps
Reduced function of their liver, kidneys, or lungs
Scientists are still studying the links between NDMA and the development of certain cancers. Yet, one thing is certain: Zantac can cause serious health complications, and when this happens, injured people have options.
Who Is Suing Zantac?
People who have developed cancer because of Zantac use are suing its maker for releasing a dangerous product onto the market. Plaintiffs allege that the manufacturers of Zantac knew their product contained potentially harmful carcinogens, but they did not warn the public or recall the drug.
Thousands of people who developed cancer have filed lawsuits against the makers of Zantac, and because of this, the courts have combined them.
Types Of Zantac Lawsuits
When many people file a lawsuit against the same defendant, the courts can typically save resources by combining the lawsuits. Two types of Zantac lawsuits include:
Class action lawsuits: Here, one or more plaintiffs file a lawsuit on behalf of a larger group. This helps the courts manage the influx of lawsuits filed, so it is one lawsuit instead of thousands. If the plaintiffs are successful, the group will split the winnings amongst each other.
Multi-district litigation (MDL): In an MDL, each case remains separate with a separate settlement amount. That means, instead of receiving the same amount of compensation that other claimants would, you get the compensation that reflects your specific situation.
An attorney who handles Zantac cases can explain which lawsuit type benefits your situation.
What Is the Average Payout for the Zantac Lawsuit?
There is no average payout for Zantac lawsuits. Each case comes with its own set of recoverable damages. A big factor in how much you could recover depends on the extent of your illness and the hardships you face.
A settlement could account for these losses:
Medical expenses: You can seek compensation that accounts for the full cost of the medical care you required. Compensable medical expenses could include surgeries, chemotherapy, hospital stays, diagnostic tests, and medications.
Lost income: Many people going through cancer treatments cannot work, especially if the treatments require hospitalization. You could recover lost income, tips, bonuses, and other income streams.
Pain and suffering: Going through chemotherapy, radiation, or other cancer-related treatments can cause a lot of physical pain. Yet, through a lawsuit, people can seek compensation for the pain and suffering they experienced because of their condition.
Emotional distress: Going through cancer treatments can cause a lot of emotional turmoil and distress. You could seek damages if you developed depression, anxiety, or post-traumatic stress disorder because of your diagnosis.
Pain and suffering and emotional distress are called "non-economic damages." They are non-monetary losses because they don't come with exact monetary values. However, an attorney can evaluate your situation and explain how much you can seek.
Surviving Family Members Could Receive Compensation
When someone passes away before they can file a lawsuit against the negligent party, their family members could seek compensation. A product liability attorney can explain which family members can receive compensation and what steps they should take.
Wrongful death-related damages can comprise:
Funeral and burial costs: Burying a loved one can get expensive. Surviving family members can seek compensation for funeral and memorial costs.
End-of-life medical care: You can recover any out-of-pocket treatment your loved one required before their passing. You can recover the cost of hospice, final treatments, and other measures.
Loss of consortium: You can seek compensation for loss of companionship if you lost your spouse to cancer.
These are just some of the damages you can seek through legal action.
Do I Qualify for a Zantac Cancer Lawsuit or Settlement?
You may qualify for a Zantac lawsuit or settlement if:
You or a loved one took Zantac; and,
You or a loved one developed cancer as a result of the medication.
A lawyer who handles Zantac lawsuit cases can evaluate your situation and explain your legal options. They can offer insight into moving forward and what steps could recover damages.
How to Qualify for a Zantac Lawsuit
To qualify for a Zantac lawsuit, you must:
Provide Proof of Your Zantac Use
The first step to qualifying for the Zantac lawsuits is to prove you used the drug. Showing the receipt of purchase is one way to prove Zantac use. Unfortunately, many people do not keep receipts for small purchases they make at local drug stores. If you don't have receipts of your Zantac purchase, there are other ways to prove you took the drug.
They include:
If you told your doctor you took over-the-counter Zantac, and they put notes in your medical record indicating you regularly took the drug.
If someone who lives in your home can corroborate they have seen you take the drug regularly for a certain period.
In some cases, people received Zantac prescriptions from their medical care providers. If this is the case, you could prove you took Zantac by:
Offering documentation of the prescription you received from the doctor. If you no longer have those, your doctor's office should still have a record of this prescription request.
Providing a receipt of purchase from the pharmacy. Usually, pharmacies keep records of prescriptions they have filled. You can contact the pharmacy where you received the medication to get proof of your prescription.
If you're struggling to prove you used Zantac for over a year, you could seek the help of an attorney. Many people have partnered with attorneys to build their cases against the makers of Zantac.
Show That You Developed Cancer Because of Zantac
To file any type of claim or lawsuit, you must prove you suffered an injury. An injury, in this case, is a cancer diagnosis. Typically, providing proof of a cancer diagnosis is relatively easy. The doctor treating your condition can provide imaging scans, lab test results, and other information to bolster your claim.
Prove the Link Between Your Zantac Use and Cancer Diagnosis
Proving Zantac caused your cancer can get tricky. While studies have shown there is a link between the two, proving what happened adds another set of challenges. You must prove you took Zantac, but also that you took enough for it to cause cancer.
Indicating that you took a certain dose of Zantac regularly for over one year can help when filing a lawsuit. It could indicate that you took enough that you could have developed cancer because of it.
When you partner with a product liability lawyer, they can consult with field experts to prove a link between your cancer and Zantac use. Healthcare professionals, chemists, and other professionals can offer their insights to strengthen your case.
Considerations if You're Thinking About Filing a Zantac Lawsuit

Even if you're just thinking about filing a Zantac lawsuit, there are some things that could bolster your case's potential outcome. Some of these considerations include:
Stop taking Zantac. This may go without saying, but if you developed an adverse health condition because of Zantac, you should stop taking the drug. Yet, you should still keep the pills and packaging, as this could serve as evidence in your case.
Continuing medical attention. Medical evidence serves as an important part of your injury case. We encourage you to continue seeking medical attention, as we can use this information to demonstrate the severity of your condition. We can also use statements from your healthcare team to learn more about your situation.
Keeping track of your losses. Keep records of your medical bills, missed time from work, and other aspects of your case. While a lawyer can serve as an investigator, having certain information on hand could make matters more straightforward.
Considering legal help. You don't have to take on the makers of Zantac alone. You can partner with a lawyer who can guide you through litigation and everything it entails. A product liability lawyer offers more than legal help; they offer peace of mind during a challenging time.
Many injury law firms offer free case reviews where you can learn more about your legal options and next steps.
Connect With a Mass Torts Lawyer Near You Today 
We help people sue Zantac after developing cancer. We offer no-obligation case reviews where you can explore partnering with our network of mass torts attorney. To get started, dial 1.844.44TORTS (1.844.448.6787). You can learn more about your options today.
Frequently Asked Questions About Zantac Cancer Lawsuit Payouts
You understandably have a lot of questions if you're considering a Zantac cancer lawsuit. Some of those questions may be included on the list below.
How Long Does It Take to Recover Damages in a Zantac Cancer Lawsuit?
How long it takes to resolve your case depends on many factors, including the availability of certain evidence and the strength of your case overall. A lawyer aims to resolve your case as soon as possible, so you can move on with your life.
Is Zantac Still Available?
After being on the market for nearly 40 years, the makers of Zantac voluntarily recalled the drug in April 2020. Although Zantac's makers maintain that the drug is safe, they were under pressure from the U.S. Food & Drug Administration (FDA) and various litigants to recall the drug.
The recall itself serves as valuable evidence in many people's cases. After all, if the drug was truly safe, then the maker would have no reason to recall it. While various heartburn medications are still available on today's market, Zantac is not.
Does It Matter How Long I Took Zantac?
Some people took Zantac every day for years to treat their heartburn. Others only took it on an as-need basis. Whether you took Zantac for years or just a few times, you may qualify to file a lawsuit against the medication's manufacturer. That's because, once indigested, the NDMA in the drug increases to unsafe levels, causing some people to develop cancer. In this sense, it doesn't matter how frequently you took the drug.
How Long Do I Have to File My Lawsuit?
Each state has a statute of limitations for personal injury cases, including product liability cases like the one involving Zantac. If you believe that Zantac caused your cancer, you should consider your options immediately. If you wait too long, and the statute of limitations expires, you could lose the right to seek damages.